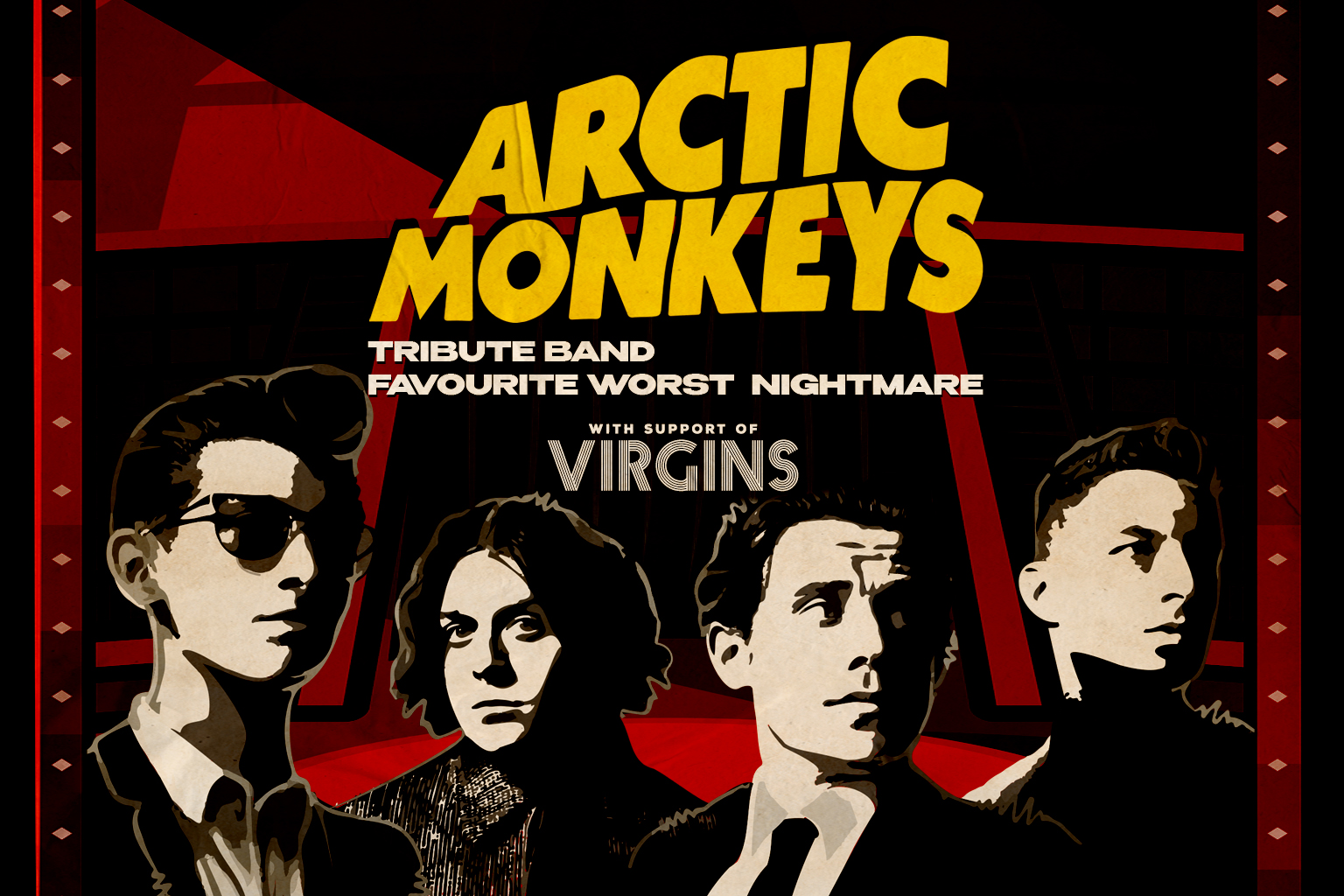 12 Jan

Favourite Worst Nightmare – Arctic Monkeys Tribute : Kilkenny Indie Collective – Apr 14

Posted at 09:53h

in

Music
Friday, Apr 14, 2023 21:00
Favourite Worst Nightmare is an Irish Arctic Monkeys tribute band. Demand for this innovative band has increased due to its phenomenal success.
They make their audiences feel like they're back in Sheffield when the boys played in The Grapes pub in 2003 or at Glastonbury on that special night in 2013.
With a set list of over 40 songs, Favourite Worst Nightmare is currently one of the hottest tribute bands on the indie music scene.
On the night Favourite Worst Nightmare will be supported by Belfast band Virgins.
Virgins are indie shoegaze band with Michael Smyth at its hazy centre and is currently joined by the extraordinary voice of Rebecca Dow. The band sounds anchor it firmly in My Bloody Valentine/Slow Crush/Cocteau Twins territory.
This Show Is Over 18's
Order Tickets