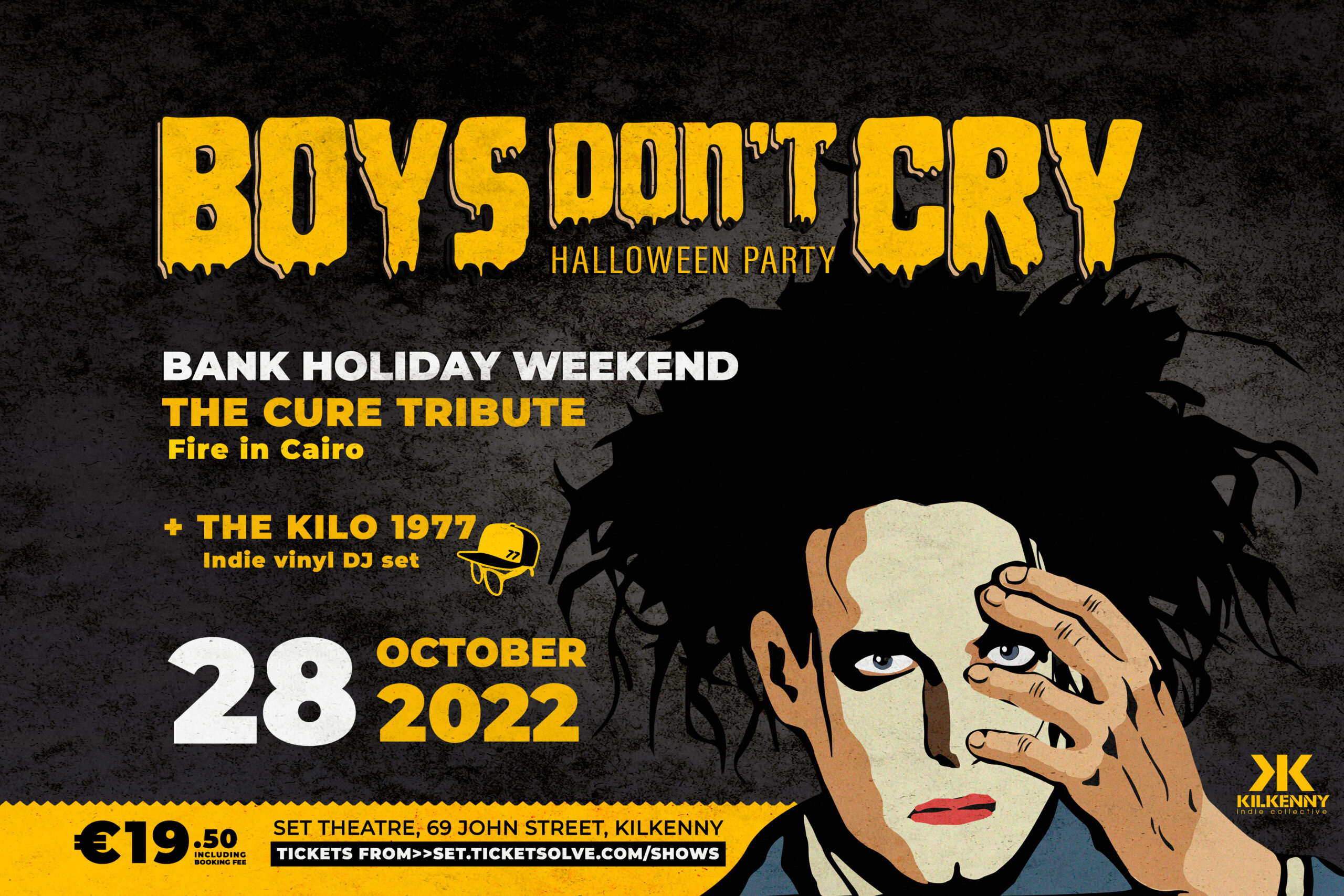 04 Aug

Fire In Cairo – Kilkenny Indie Collective – Oct 28

Posted at 11:27h

in

Music
Friday, October 28, 2022 20:00
featuring
Fire In Cairo (The Cure tribute act)
The Kilo 1977 (Indie vinyl DJ Set)
Fire In Cairo :
Out of all the bands that emerged in the immediate aftermath of punk rock in the late '70s, the Cure was one of the most enduring and popular. Finally, 5 Cure enthusiasts have thought to give Irish Cure fans the chance to don the eyeliner, brush off the mascara and relive the 80′s!! The band covers all classic Cure songs from the debut release 3 Imaginary Boys, through the hairspray and glitter of the 80′s era and right up to the bands position of 90′s alternative pop darlings. Fire in Cairo recreates the sound, feel, atmosphere and attitude of a classic Cure show. The band also toured Ireland with Cure co-founder Lol Tolhurst. "It all happened pretty organically," said guitarist Manolis Pates. "Our Dublin promoter was looking to bring Lol's book tour here and suggested we play after him each night. Once we were put in contact, he agreed to possibly get up and do a song. We actually managed to get him playing on four songs, I think he really enjoyed it!!"
Fire In Cairo don't just play the Cure songs; they give them a new lease of life and remind you why you feel in love with them
The Kilo 1977 :
The Kilo 1977, that vinyl embrace, handpicked, hand crafted, with years of experience from hosting, to promoting standalone shows, to residency at The Jerry Fish Electric Sideshow (Electric Picnic, Kaleidoscope) or one half of the Se7en Inch Collective. The Kilo doesn't just play records, he tells a unique story with his live set from the selection to mixing with that unexpected twist, not your average linear set.