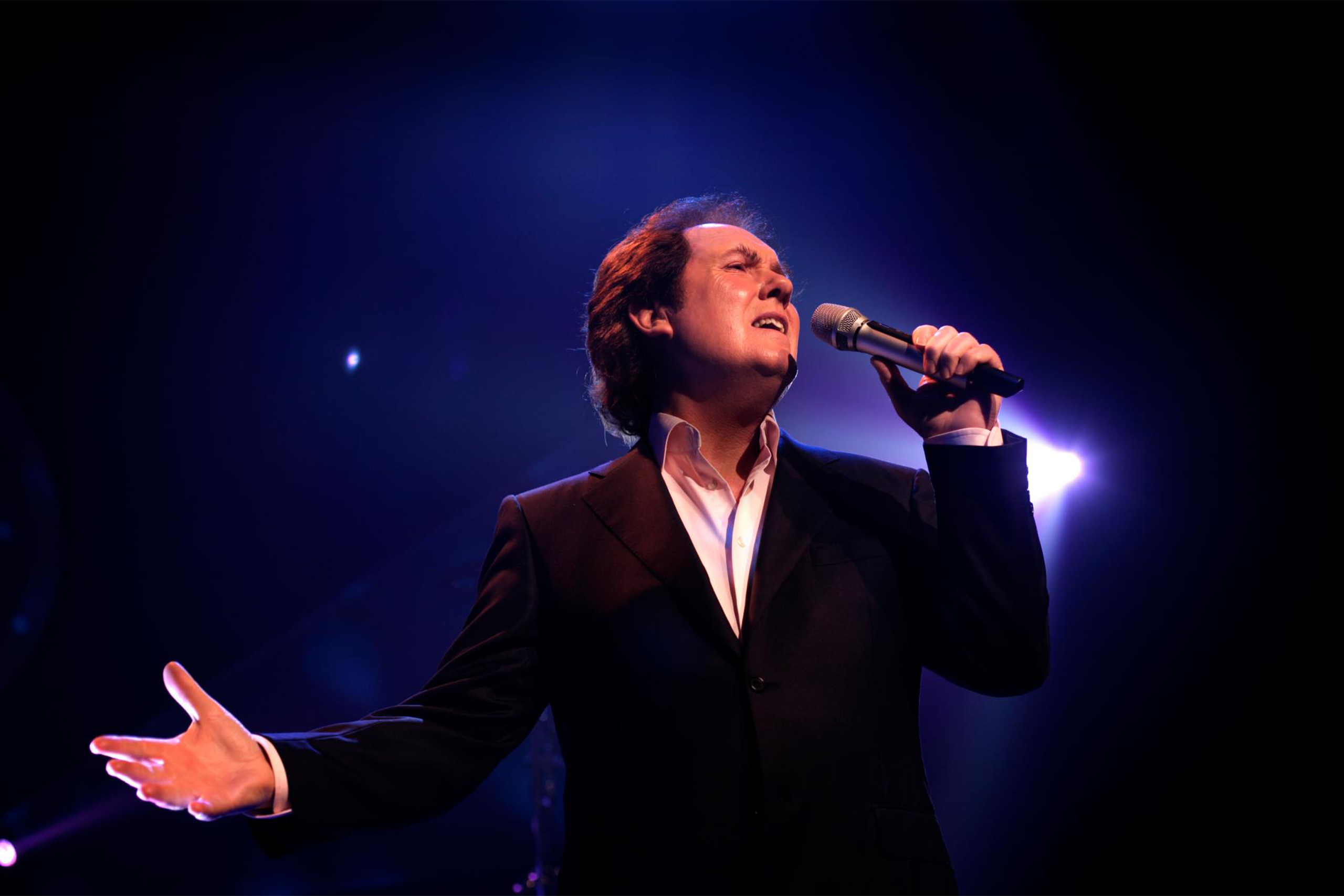 04 Aug

The Red Hurley Show – Dec 3

Posted at 13:14h

in

Music
Sunday, December 3, 2023 19:30
THIS IS A FULLY SEATED SHOW
(once purchased, tickets cannot be refunded, unless the event is cancelled)
Featuring All The Hits
Not many artists in the world can survive 50 years in show business, but Red Hurley is someone who has stood the test of time. He is now starting out on his 6th decade as a star studded entertainer. At a young age, he started out with Red Hurley and The Wheels, and very soon progressed as the front man for the famous 'Nevada showband'. This is where Red was spotted by a BBC Radio 2 producer, in which he was approached and asked if he would do 50% of the popular Sunday programme "Sing something simple". This meant Red singing six songs live and Clodagh Rogers performing the other six. The show ran for four years with them both. When the show came to light with Red, one of the greatest broadcasters in the world, Sir Terry Wogan, heard Red sing, and could not believe the voice he was hearing was from his own native Ireland.
Terry finished his radio programme one day, and went to the studios in Maida Vale, London, to see this singer for himself. What he seen in Red, became a very good friend. Sir Terry played Red over and over in his broadcasts, and also had Red as a guest at his home in Buckinghamshire. Red's last guest spot with Terry was on 'Weekend Wogan' (BBC Radio 2) 18 months before the legend passed away. That day the chatted about a mutual friend, Dr Maya Angelou.  She had previously met Red in the USA first, and was intrigued by the voice she was hearing, especially as Red was singing gospel songs. A while later he was asked to perform at Dr Maya's 80th birthday, and her special guest that night was her 'adopted' daughter Oprah Winfrey.
When Oprah heard Red sing "How great thou art" that night, the tears came to her eyes. To this day, Red is the same guy who moved all these incredible to tears and emotion with his music. Everywhere he goes now a days, people ask the one question: "When are you coming back to perform?". Red has performed everywhere from Africa, Europe and the USA.
Red is looking forward to performing in Kilkenny this coming November.
Order Tickets